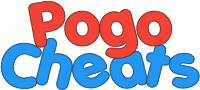 Gideon the Griffin Constellation
Ends in: 28 Days 17 Hours 19 Minutes
Pogi Constellations
Club Pogo players will earn Pogis for completing Daily, Weekly and Premium Challenges. As you earn Pogis, you will fill your Constellation with stars.
Pogis accumulate to light up Constellations, which are special limited-time adventures with multiple reward tiers. As you reach milestones on your Constellation, you'll unlock bonus prizes such as badges, power-ups, unique avatars and more.
Starting in the Sir Barnaby Phoenix Constellation, Pogo is now awarding Pogo Gems as one of the bonus prizes in the Pogi Constellations.
Earning Pogis
You can see how many Pogis a badge challenge is worth by looking at the back of the challenge tile. Harder challenges will earn more Pogis.
Constellations
Constellations have three levels - Bronze, Silver and Gold - each with 18 tiers to climb. You'll unlock unique rewards for every tier. Think of Constellations as limited-time maps, and earning Pogis is how you progress through them.
Your current Pogi count and progress can be seen at the top next to your Pogo gems total. You can track your progress on the Constellation page. You can also access the page by opening the "Challenge" menu in the navigation and selecting "Pogi Constellation".
A new Constellation will be available after 60 days. After the time has expired, your Pogis count will be reset and a new Constellation will be available with new rewards for you to win.
Pogo will be rolling out new Constellations throughout the year, so there will always be more Pogis to earn and rewards to unlock.

Previous Constellations
Myla and Lyla the Twins Constellation
(September 4th - November 5th, 2023)
King of the Gods Constellation
(July 3rd - September 3rd, 2023)
Lola the Invigorator Constellation
(May 1st - July 2nd, 2023)
Corwin the Romantic Constellation
(March 6th - April 30th, 2023)
Murvin the Narwhal Constellation
(January 2nd - March 5th, 2023)
Maren the Melodioius Constellation
(November 7th, 2022 - January 1st, 2023)
The Gallant Galleon Constellation
(September 6th - November 6th, 2022)
Feathersworth the Wise Constellation
(July 7th - September 5th, 2022)
Alexandria the Intrepid Constellation
(May 8th - July 6th, 2022)
Lexcellence the Scholar Constellation
(March 9th - May 7th, 2022)
Pogisus the Heroic Constellation
(January 2nd - March 8th, 2022)
Symmetria the Balanced Constellation
(November 3rd, 2021 - January 1st, 2022)
Mariam the Swift Constellation
(September 3rd - November 2nd, 2021)
Pertinax the Persistent Constellation
(July 5th - September 2nd, 2021)
The Gemini Twins Constellation
(May 6th - July 4th, 2021)
Cosmik Constellation
(March 7th - May 5th, 2021)
Dracorn the Champion Constellation
(January 6th - March 6th, 2021)
The Mer-Bear Constellation
(November 7th, 2020 - January 5th, 2021)
Age of Octavius Constellation
(September 8th - November 6th, 2020)
Barnaby Phoenix Constellation
(July 10th - September 7th, 2020)
Niles Sphinx Constellation
(May 11th - July 9th, 2020)
Pogisus Constellation
(March 12th - May 10th, 2020)